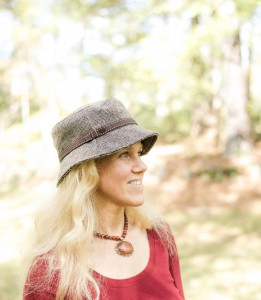 Dear Reader and Dog Lover,
Growing up in Mainz, Germany, my love for dogs started early in childhood, spending more time on the floor playing with dogs than with other kids. I will never forget the day of my 9th birthday, when my Dad brought home a Biegel/Giant Schnauzer puppy, we named Toby. Even when I was still a child, I have been aware of that unconditional love pets give and developed an intuitive understanding of dogs.
As an adult my career included regular travels around the world, where I could not keep a dog of my own, but I would dog sit for family and friends whenever possible, never losing my special bond with dogs. In 2003 I immigrated to Atlanta, Georgia, USA, where I met my husband and decided to settle and grow roots.
Ten years later I faced a health crisis, prompting me to make many lifestyle changes. Being a native German, I grew up with a very different medical health care system, one more focused on prevention and open to alternative care. I therefore believe in integrative medicine, where doctors see the body as whole and not only treat symptoms, but look for their root cause. In my opinion a symptom has its purpose, produced by the body in order to protect and to activate the self-healing power of the body's organism. But what happens when we routinely suppress these warning signals with powerful pharmaceuticals?
Needless to say, I felt very lost in the American for-profit health care system. As a researcher by nature, I started to study the immune system, the role of our endocrines and learned about nutrition. I detoxified, changed my diet, lost over 40 pounds and "greened" my household, eliminating exposure to many toxins.
When I finally became a Dog-Mom again, I was faced with new health challenges of our Doberman Vido. I realized that many pets suffer from the same illnesses as humans and that my acquired medical and nutritional knowledge translates to pets as they are exposed to the same lifestyle.
Based on my own health journey, I know it can be overwhelming, finding good information on the internet. So I dedicated myself to investigate and to write about dog's well being in order to help others to make informed decisions.

Consequently, I gave up my corporate job in the trade show industry to follow my real passion. I finalized my total career change by becoming a certified instructor with Pet Tech™ – the first & leading international training center dedicated to CPR and First Aid for dogs and cats.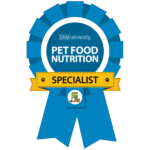 I am a certified Pet Food Nutrition Specialist, empowering dog and cat parents to choose healthier foods and to educate about raw food diets.
I am teaching regularly in the Atlanta Area and I am passionate about saving and improving the quality of pets' lives.
I still like going to expos in order to network with pet related businesses and organizations. Or I attend community events. You can meet me here.
Every year I attend the "Natural Canine Health Symposium (NCHS)" – the largest holistic canine care conference, learning about cutting-edge information from notable pioneers in the natural animal health-care field.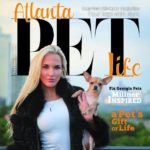 Besides barking through my own blog, I am also a regular contributor in the Atlanta Pet Life Magazine, writing about safety issues.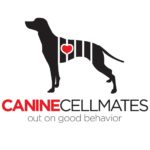 Occasionally I volunteer with the Canine Cellmates Program, speaking about pet first aid to Fulton Jail Inmates, who train dogs in order to save them from death row.
I invite you to join me in my mission for a healthier lifestyle for dogs. Subscribe here to receive new articles right in your inbox!