By living with us humans, our pets share the same lifestyle and are exposed to toxins in our environment. They suffer from the same diseases and are killed slowly, while eating commercial food, which is nutrient deficient.
If you are a conscious, concerned dog parent or you already have a sick dog at home, this class is for you! We will discuss how we can create a healthier lifestyle for our four legged family members. You will learn how to navigate through the marketing schemes of the pet food industry and how to calculate the true protein, fat and carbohydrate content. We will evaluate all diets (Kibble, Canned & Raw). This knowledge packed program will give you unbiased information to make healthier choices!
This 5 hours class will also give practical advise on how to properly care for your canine friend, which also may safe you money.
You will learn about …
1. Healthy Lifestyle for Longevity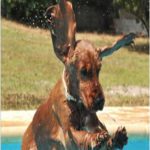 – Immune System, Allergies, Vaccines
– Cancer
– Toxins & "greening" your household with natural alternatives
– Hormones & Sterilization Options
– Fitness, Exercise & Wellness
– ABC of Dog Psychology
– Balanced doggy mind
2. Nutrition & Diet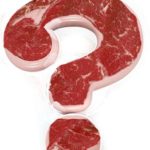 – Obesity, Diabetes & Kidney Disease
– Pet Food Industry & understanding Labels
– Dry & Canned Foods
– Evaluating & comparing commercial foods
– Home cooked Diet & self-made Treats
– Raw Diet & how to safely transition
– Supplements
3. Care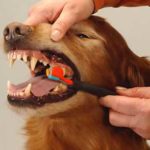 – Safety
– Vitals & Basic Wound Care
– Ears & Eyes
– Glands, Anus & Genitals
– Paws, Nail Maintenance & Declawing
– Coat & Holistic Parasite Prevention
– Allergies, Hotspots & Insect Bites/Stings
– Snout & Dental
Who should attend?
Dog parents who want their canine family members to thrive and are concerned about their pet's health.
Dog guardians with senior pets or animals already having health problems.
First time dog parents.
Dog owners with breeds prone to certain diseases or other genetically predisposed health issues.
Professionals working at boarding facilities, grooming spas and pet stores.
Volunteers working at shelters and fostering pets.
Dog walkers, pet sitters, trainers and breeders.
Register now for a class and give your pet the best gift ever!
About the presenter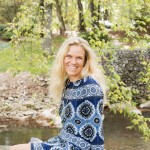 Based on her ongoing research for her articles, Nicole is extremely knowledgeable and truly a power-house of resources! She is passionate about sharing information that keeps pets safe and barks about a healthy lifestyle for dogs through her blog. She also writes regularly for the Atlanta Pet Life Magazine. Nicole is a certified Pet Food Nutrition Specialist and promotes raw food diets. Her teaching technique is engaging and empowering! Learn more about Nicole and why she became a certified Pet Tech First Aid Instructor in her bio.